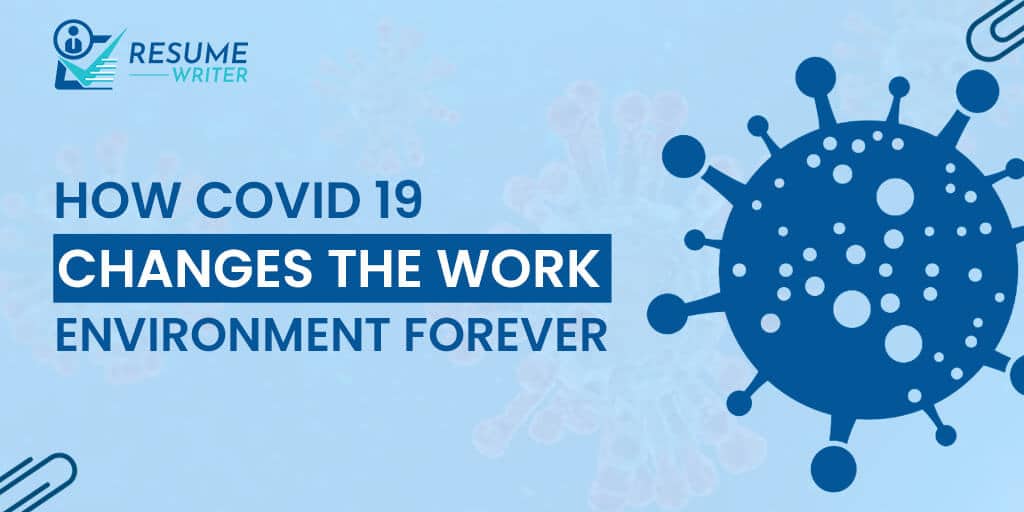 How Covid 19 Changes the Work Environment Forever
2019 was a devastating year for everyone around the globe. As Covid-19 hits the world badly, thousands of people lost their lives. This contagious virus has changed everything. In almost every state, the government warned the citizens to stay inside their homes. The only way to overcome this contagious virus is through self-isolation.

Schools from around the globe have been closed. Shopping malls and hospitals visits become limited. People working on daily wages are affected by Coronavirus the most. Even the lifestyle of people is also changed. People are not allowed to travel to different countries, as the rate of spread of this contagious virus is maximum. Let us discover how Covid 19 changed the work environment forever.  
Before pandemic condition, every organization believes to work in an office environment. But Covid-19 has changed the criteria, even multi-national companies have to take action in this situation. Remote working has set its root in the working environment. But the drawback of doing work from home is that it develops less creativity among employees. 2020 was a game-changer. Covid-19 introducing the concept of remote working.

To follow SOPs is every employee's responsibility. With time, every employee manages himself to work from home and now it has become a trend. Yes, it is rightly said remote working is a life-saving phenomenon for many employees. Even certified professional resume writers believe to make resumes at home and provide their services online. 
Relaxing in Working Hours
Office working hours are all set from 9 to 5. Work from home provides relaxation during working hours. The strategy of working from home has turned out to be amazing. Employees comfort zone is their home sometimes. Working in PJs and drinking a cup of tea provides a sense of relaxation to the employees.

Employee's do not work on consecutive hours as they used to work in their offices. Employees feel less stress working from home. Relaxing during working hours makes them perform their work without any pressure. No matter if your office environment was healthy you would miss that. Employees love to work for that company, where the team treats them well. You can never perform your task even at your home if the office environment is toxic for you.
Covid-19 moves this youth toward virtual learning. As interns most often seek training in workshops and seminars, but due to the pandemic conditions offices and other networks move their training procedures to online sources and online sessions. Zoom meetings are arranged, just because most employees are working from home. But virtual learning is providing a vast platform for trainees to learn and educate themselves about the workplace. Even virtual learning is much famous in schools as students used to take online classes.
Not every organization is setting their employees free so that they can work from home. Many organizations are experiencing a problem covering up their monthly target. In most organizations, managers decide that they should create an environment for onsite working. It is acceptable for organizations to perform work onsite. Support projects have more opportunities for onsite working.

Covid-19 has changed the work environment. Some employees find it difficult in performing onsite work, while some employees find it enjoyable. During onsite duty, people are trained and requested to make use of sanitizers. Those candidates working for manufacturing industries are advised to wear a face mask, hand gloves to make sure they can get rid of this killing virus. Spending good time with family can be possible if you work from home. Try to complete your work on the provided deadline.
Before Covid-19 meetings were held within the office. As soon as the pandemic hits and everyone is requested to perform work from their homes, managers and other team members team up online to perform online meetings. Zoom is an online meeting platform, used by employees to conduct online meetings. Google Meet is also the best option to team up.

Linkedin professional writers also use an online platform to show their performance to the managers. You can protect yourself and your colleagues from Coronavirus by staying at home. Always try to accomplish your work on the given deadline. Preparing a virtual conference is worth it.
Every country is taking the necessary precautions to get itself safe from these pandemic conditions. Either it's a hospital, shopping malls and even offices, following SOPs become mandatory. Every building, hospital and workplace is sanitized, as sanitization can help overcome the spread of the contagious virus.

Personal space for meetings is required so that everyone can manage to sit on the alternative seat. Covid-19 has changed the work environment forever. Be safe and follow SOPs so that you can protect yourself from this contagious virus.