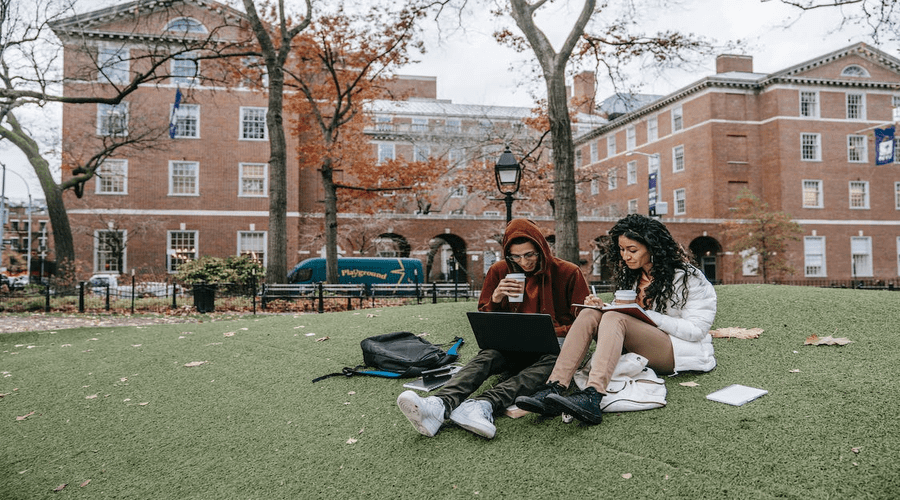 How To Earn An Income As You Learn To Navigate College
Save for a lucky few of us, the days of our parents paying for groceries are long gone once we leave the nest and enter college. Now, the time has come for us to learn how to balance school, work, and a social life. While we can't help with the latter, Resume Writer presents a few tips on the best jobs for college students.
What Makes A Job Great For A College Student?
While you probably want high earnings to be our answer here, the truth is that the best jobs for college students are those that are flexible and will work around your school schedule. Safety is another consideration and bonus points for jobs that help you learn while you earn.
Now that your resume is ready and you're ready to present yourself, consider any of these positions:
Freelancer.

As a freelancer you will have it within your power to choose your own schedule. You could be a writer, graphic designer, social media manager, or video editor, just to cover a few options. You also set your own rates. This means that you can work when you want to, go to school when you have to, and turn down any jobs that don't pay fairly for your time.
Babysitter.

You may live in a college-oriented town, but there's not going to be a shortage of families seeking your

services to watch their little ones

, according to Urban Sitter. And, like freelancing, you have a flexible schedule and can choose who you work with.
Grocery store.

Grocery stores have many positions you may not consider, including overnight stocker, bakery manager, and maintenance staff. Consider working at one of the major chains, such as Publix, which even offers benefits that

may help you pay for your education

.

Retail.

Retail work is hard, there's no denying that. After all, you have to deal with angry customers, returns, and loud kids. But there are plenty of jobs out there, and you should have

no trouble picking up

at least a part-time position if you can run a cash register and handle the stress.

Real Estate.

Consider

joining a real estate team

. Although you'll need to complete some courses and gain some certifications, real estate can be quite lucrative and work well with your class schedule. It's also a great way to network with people in your community, which can be great for college students for many different reasons!
Find Your Perfect College Job
There's evidence to show that students who work during college earn more in their later years. Plus, you'll make friends and have a little spending money for Friday night. Make sure that you have a great resume, you dress the part, and know what you want to do, whether that's babysitting or working at your local grocery store. Whatever you do, make sure to choose the position that allows you to balance your education with your current financial needs.
For the best resume assistance you can find, contact Resume Writer at 888-511-1615.