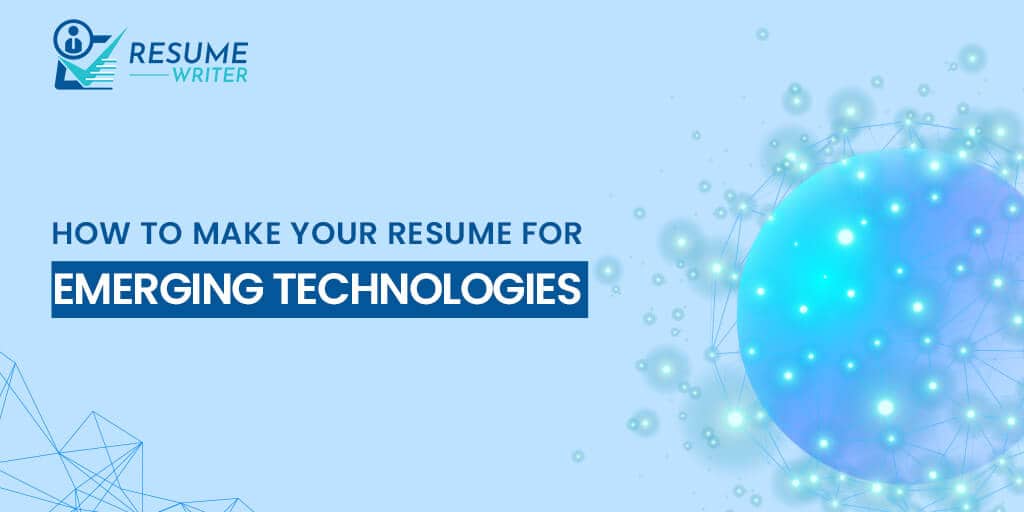 How to Make Your Resume for Emerging Technologies?
With the rapid pace of technological advancements, new and emerging technologies are constantly changing the job market. Keeping your resume updated to showcase your skills and knowledge in these new technologies is crucial for staying competitive and landing the job you want. You get the best resume writing services in California with ResumeWriter.us.
Here are some tips to help you make your resume stand out in the world of emerging technologies:
Before you start updating your resume, it's important to research the industry and determine which emerging technologies are most relevant to your field. Consider attending trade shows, reading industry blogs, and networking with professionals to stay informed about new developments. This will also give you a better understanding of the skills and knowledge employers are looking for in candidates.
Highlight Relevant Skills:
Make sure your resume showcases your expertise in the relevant emerging technologies. This can be done by including specific technical skills, certifications, and relevant coursework in your education section. You can also use keywords and phrases that demonstrate your knowledge and experience in these technologies.
Provide Examples of Projects
An effective way to demonstrate your skills and knowledge in emerging technologies is by including specific examples of projects or work that you have completed. This allows potential employers to see how you have applied your skills in real-world scenarios and gives them a better understanding of your expertise.
It's important to make sure your resume looks professional and is easy to read. Consider using a modern, clean format that highlights your skills and experiences. This will make your resume stand out and help you make a strong first impression with potential employers.
Make sure you tailor your resume to each specific job you apply for. This will help you highlight the skills and knowledge that are most relevant to the position. Customizing your resume also shows that you have taken the time to research the company and the job, and demonstrates your interest in the role.
Include Continuing Education
Keep your resume updated by including any new certifications, courses, or training you have received in emerging technologies. This shows that you are dedicated to staying current with the latest developments and advancements in your field.
Showcase Your Transferable Skills
While technical skills are important, it's also important to showcase your transferable skills, such as communication, teamwork, and problem-solving. These skills are valuable in any industry and will help you stand out as a well-rounded candidate.